Client: Knoll
Project: 'Tools for Life': Furniture Design
OMA/Rem Koolhaas. Rotterdam/New York/Milan, 2012-2013

The 'Tools for Life' collection is based on the idea that furniture should be understood as a high-performance tools, conceived to facilitate the contemporary flow between work, social and private life, adjusting to the different needs.The family includes adjustable tables, seating elements, storage and partitions.
The 04 Counter, intended as a new typology, starting as a monolithic stack of three horizontal bars, the user can rotate and slide the top beams into any configuration, transforming the wall-like unit into an ever-changing composition of kinetic volumes, from spatial partition to communal gathering.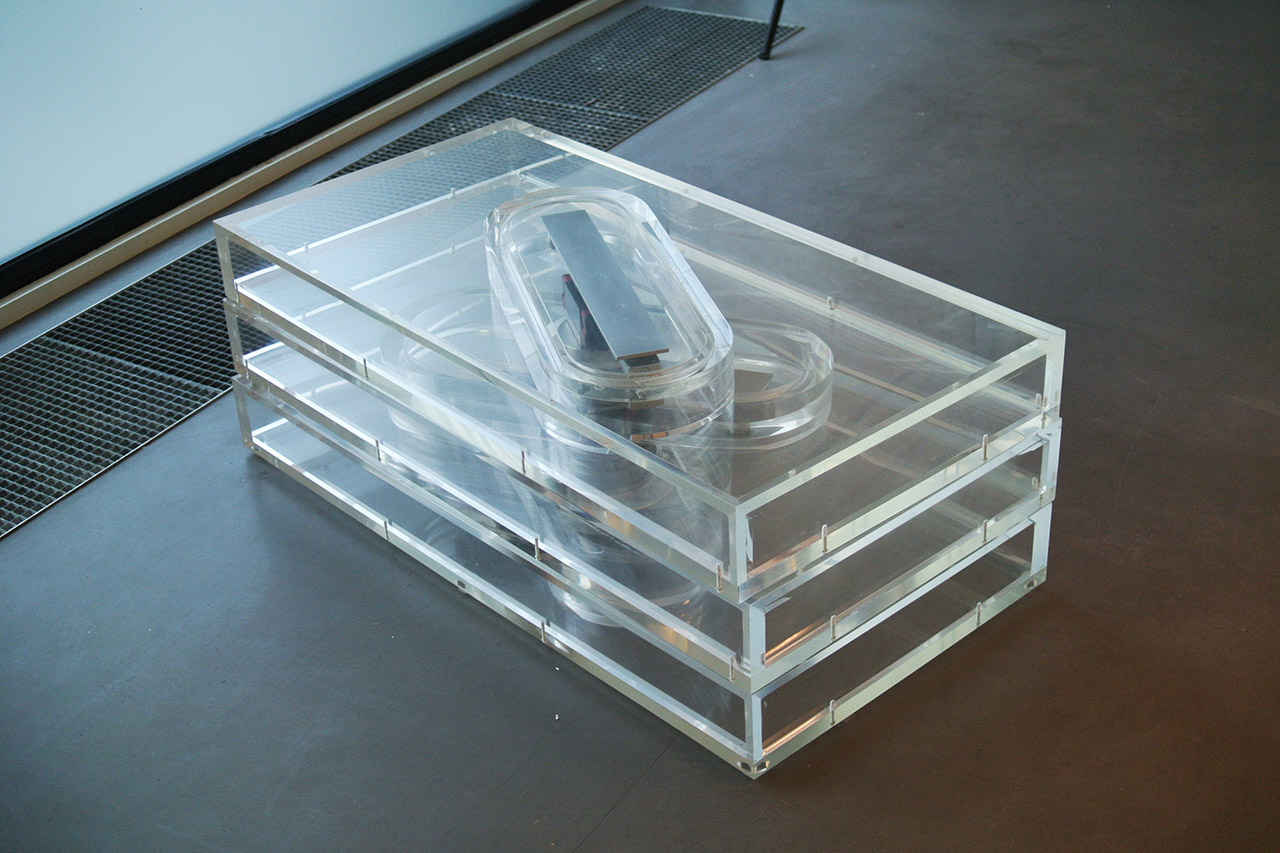 photo Delfino Sisto Legnani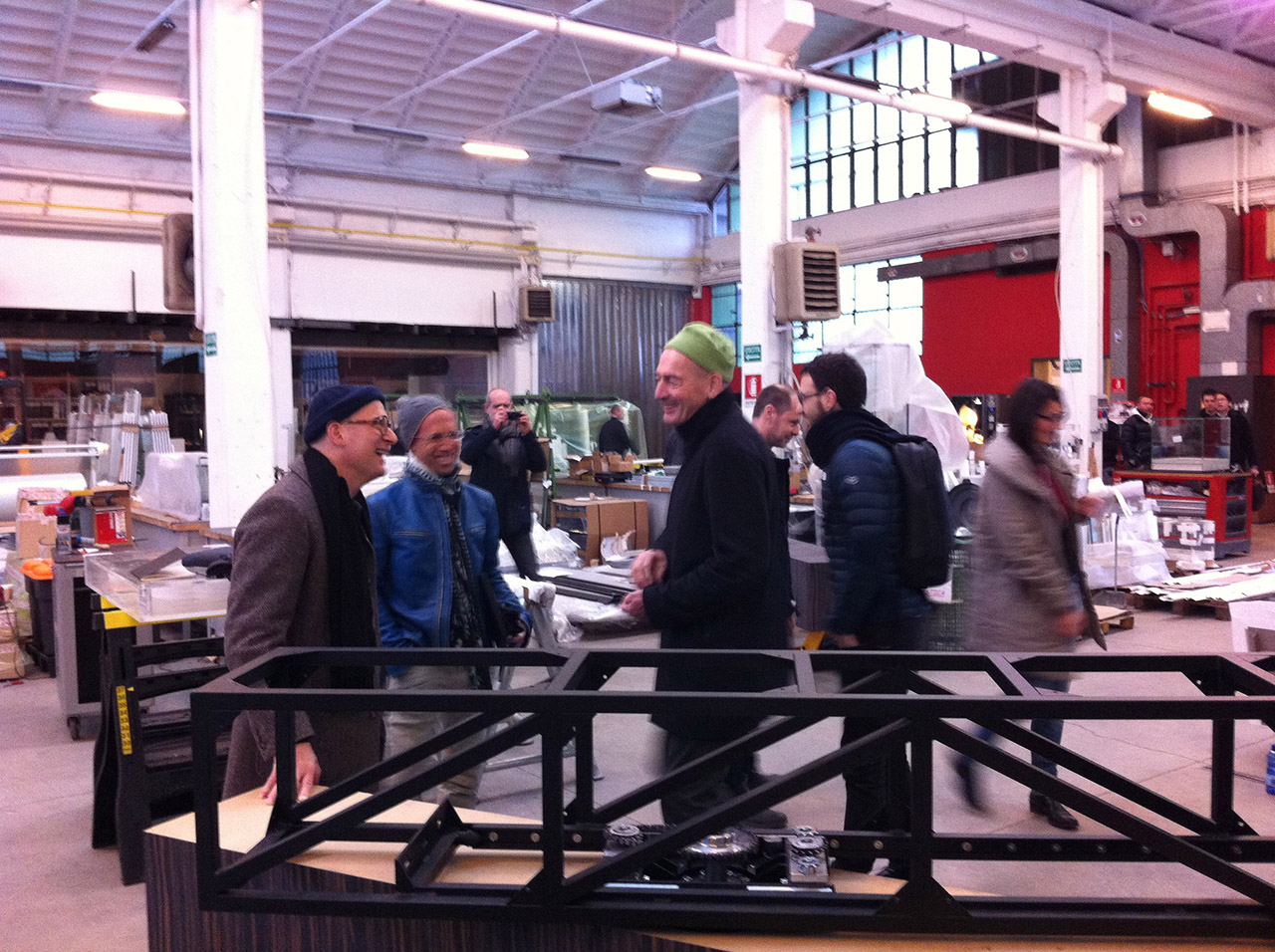 photo Delfino Sisto Legnani